Frequently asked questions about answering the call of nature
About Incontinence
Frequently asked questions about answering the call of nature
What would you like to know about incontinence? We've answered some of the most common questions here about living with incontinence – including just how common it really is.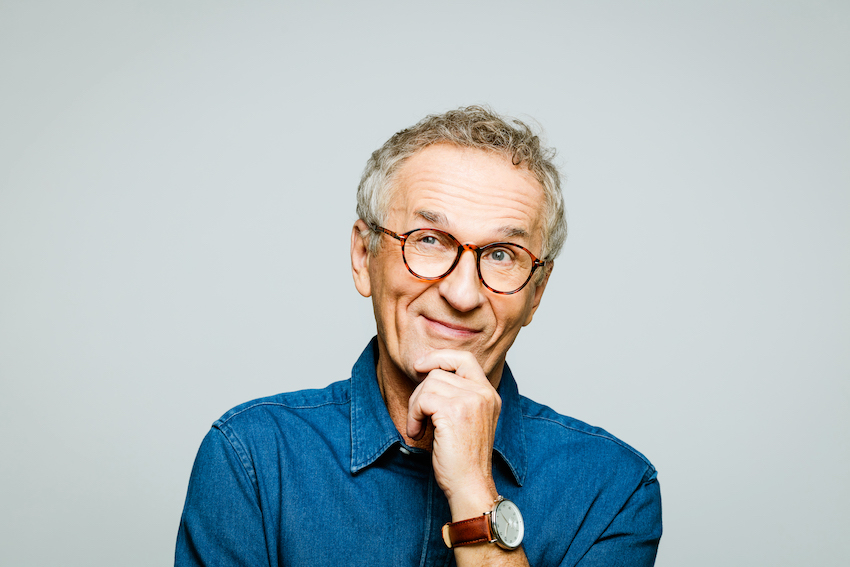 You don't tend to think much about continence at all – until you have to. When your health or that of a loved one changes and incontinence enters the picture, all of a sudden there's a lot to learn about managing it.
So, here are our answers to some of the most common questions about incontinence.
What is incontinence?
Incontinence is the loss of ability to control your bladder and bowel. That means you might not always get to the toilet in time, soiling your clothes or bedding instead.
How common is incontinence?
If you were asked to name common health problems, you probably wouldn't put incontinence on the list. You'd be more likely to mention things like:
Mental health difficulties – which affect 20% of Australians

Back pain – affects 16%

Arthritis – affects 15%

Asthma – affects 11%

Diabetes – affects 4.9%

Heart disease and stroke – affects 4.8%

Cancer – affects 1.8%.

1
So, you might be surprised to learn that incontinence outranks them all. It affects 25% of Aussies aged 15 or over.2 That's over 5 million of us – and it's predicted to be 6.5 million of us by 2030.3

Incontinence, then, is a very common experience.
Why is incontinence so hard to talk about?
Good question. After all, if you were living with back pain, cancer, arthritis or any of the other conditions listed above, maybe you'd feel comfortable talking to your family and friends about it.
Incontinence, on the other hand, can be a lonely experience. As toddlers, we're taught to control our bodily functions and to treat going to the toilet as a very private activity. Losing control can feel humiliating and embarrassing, especially when it comes to the accidental leaks and smells associated with incontinence.

It's not easy to talk about things we find embarrassing. As one patient writes, "Incontinence seeps into every area of my life. I am tired from the logistics, the shame, the spare clothes, the laundry, from drowning in drudge, multiple appointments, and health admin."4
How does incontinence develop?
Incontinence is the consequence of a different health condition or life stage[1], such as pregnancy, childbirth, menopause, prostate conditions, neurological disorders or mental health difficulties.
Treating incontinence may involve improving treatment for the underlying conditions as well as the incontinence symptoms.
Are there different types of incontinence?
Yes. Firstly, there's urinary (bladder) and faecal (bowel) incontinence.
Then there's:
Stress incontinence

: Urine leakage under any 'stress', such as laughing, sneezing, coughing or exercise. Obesity can also put pressure on the bladder leading to stress incontinence.

5

Urge incontinence or overactive bladder

: If nerves from the bladder to the brain are damaged, they can cause a sudden bladder contraction that can't be consciously controlled.

Mixed incontinence

: A combination between stress and urge incontinence leading to a situation where a person might leak during exercise and also feel a strong urge to urinate.

Overflow incontinence:

Defined as frequent urine dribble due to an inability to empty the bladder completely

Functional incontinence:

Being physically or mentally unable to realise you need the toilet, get there in time or unfasten clothing quickly enough.
What's wrong with using a period pad for incontinence?
Because it's not easy to talk about incontinence (or admit that it's a problem), many people initially respond by using a period pad. About 80% of people with urinary incontinence are women6 – and most women are used to using period pads and probably have some at home, making it an easy option. Many men are also used to buying sanitary products for their partner or are able to raid the bathroom cabinet and find a pad when they need one. It's familiar and there's probably something comforting about that.
But sanitary pads are designed to absorb relatively small amounts of menstrual blood. Urinary leakage is different – it's a different fluid with a lower viscosity. And it's usually released in greater volume.
MoliCareⓇ premium pads are created for incontinence with different designs to suit both men's and women's needs.7 Even our light pad range absorbs just over 1000 g of fluid and draws it away from your skin through an anti-leakage system that also neutralises odours. MoliCare pads are also dermatologically tested to help maintain skin health.
In contrast, a sanitary pad can only handle about 5-15g of fluid, is likely to leak and smell, and is only designed to suit women's anatomy.
If you're experiencing urinary or faecal incontinence, you need the right product to help you. A period pad just won't cut it. You'll celebrate a wee win over incontinence once you find a product with the right style, absorbency and size to suit your needs. Find what you need with our product finder – and order a free sample.
What is incontinence-related skin damage?
Skin that is regularly exposed to urine and faeces and to water and cleaning products, may be more susceptible to a condition called incontinence-associated dermatitis (IAD).8
IAD is a form of contact dermatitis. Urine and faeces act as chemical irritants to your skin and change its pH to a more alkaline level[2]. That breaks down the acid mantle which protects your skin and may lead to soreness, redness, irritation and inflammation, which can cover large areas of skin on the buttocks, genitals, abdomen and inner thighs.
If you live with incontinence, it's vitally important to maintain your skin integrity or skin health.
What's the best way to prevent and treat incontinence-associated dermatitis?
Aiding in the prevention IAD means using the right incontinence products and the right skin care products.
A good incontinence product should be the right style, absorbency and size to meet your needs. It should also be designed to protect your skin by drawing moisture away.
Then you need to think about how you cleanse, protect and care for your skin to maintain its integrity – or Skintegrity as we like to call it. Explore our skin care range to find creams, foams, lotions and wipes that will support you in protecting your skin.
Where can I get help with incontinence?
A great first step is to call the National Continence Helpline on 1800 33 00 66. This is a free telephone service that offers confidential information, advice and support.
What about other questions?
If you have other questions about incontinence, check out the Advice and Support section of our website.
Disclaimer
This website does not provide medical advice. The information, including but not limited to, text, graphics, images, and other material contained on this website, is for informational purposes only. No material on this site is intended to be a substitute for professional medical advice, diagnosis, or treatment. Always seek the advice of your physician or other qualified healthcare provider with any questions you may have regarding a medical condition or treatment and before undertaking a new healthcare regimen. Never disregard professional medical advice or delay in seeking it because of something you have read on this website.
Endnotes
1. Australian Government Department of Health and Aged Care, Chronic Conditions in Australia, https://www.health.gov.au/topics/chronic-conditions/chronic-conditions-in-australia, [Accessed 1 June 2023]
2. Continence Foundation of Australia, Understanding Incontinence, https://www.continence.org.au/incontinence/understanding-incontinence, [Accessed 1 June 2023]
3. Continence Foundation of Australia, Understanding Incontinence, https://www.continence.org.au/incontinence/understanding-incontinence, [Accessed 1 June 2023]
4. British Medical Journal, Incontinence is Lonely and Hard to Talk About, https://www.bmj.com/content/372/bmj.n207, [Accessed 1 June 2023]
5. MoliCare, Obesity and Incontinence, https://molicare.com.au/obesity-and-incontinence, [Accessed 1 June 2023]
6. Continence Foundation of Australia, Understanding Incontinence, https://www.continence.org.au/incontinence/understanding-incontinence, [Accessed 1 June 2023]
7. MoliCare, What is the Difference Between Incontinence Pads and Sanitary Pads?, https://molicare.com.au/difference-incontinence-pads, [Accessed 1 June 2023]
8. NSW Government Clinical Excellence Commission, Incontinence-Associated Dermatitis Best Practice Principles, https://www.cec.health.nsw.gov.au/__data/assets/pdf_file/0015/424401/Incontinence-Associated-Dermatitis-IAD-Best-Practice-Principles.pdf, [Accessed 1 June 2023]