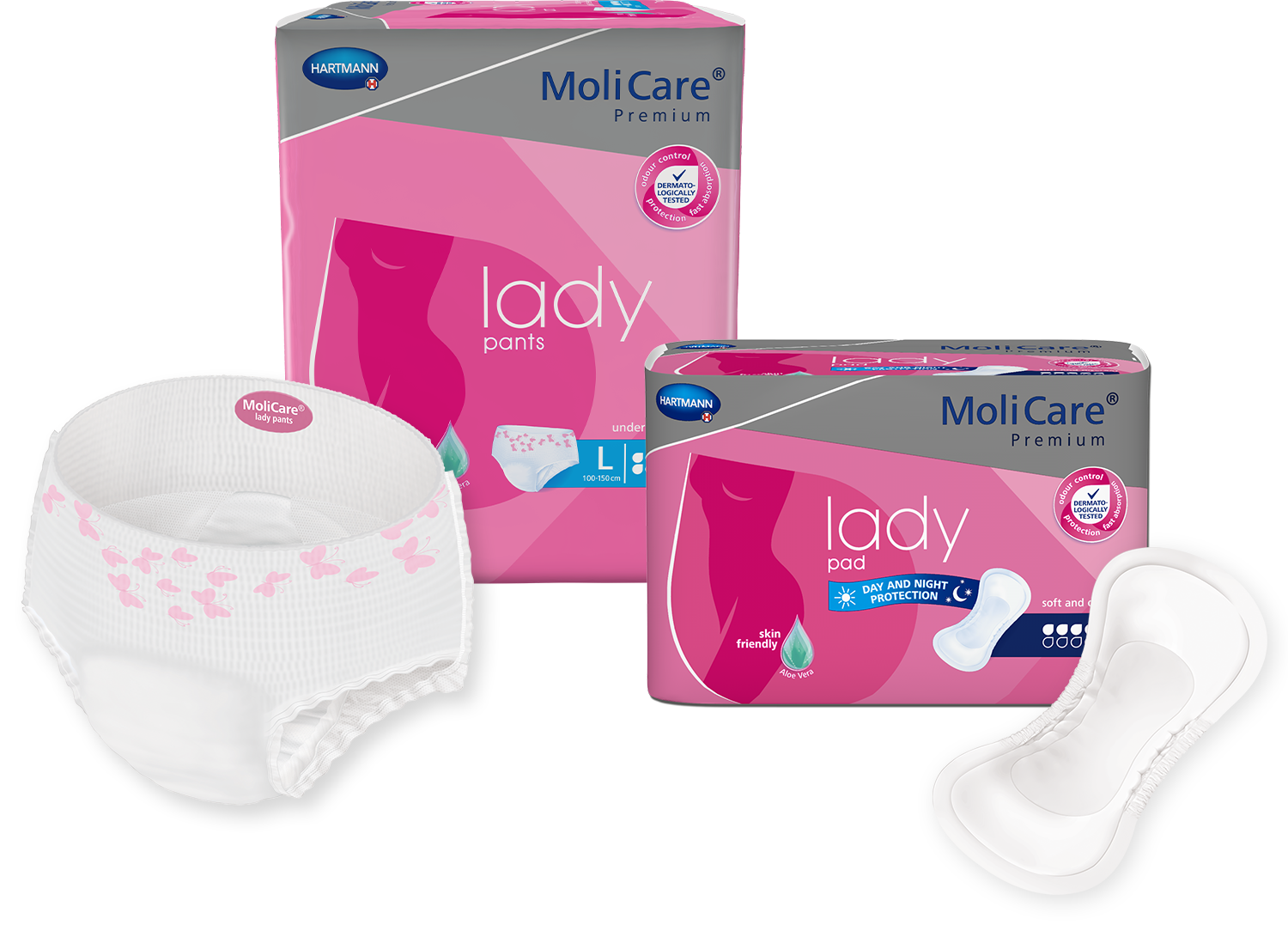 MoliCare® Products Designed For Women
Over one third of women experience incontinence, often caused by weakened pelvic floor muscles, resulting from pregnancy, childbirth, or hormonal changes during menopause.

MoliCare provides a complete solution for women seeking the best in continence care. From pads to pants, MoliCare offers a comprehensive selection that provides comfort, discretion, keeps leaks at bay, controls odour, and maintains healthy skin.

Say goodbye to worries and embrace the comfort and reliability of MoliCare products tailored to women's needs.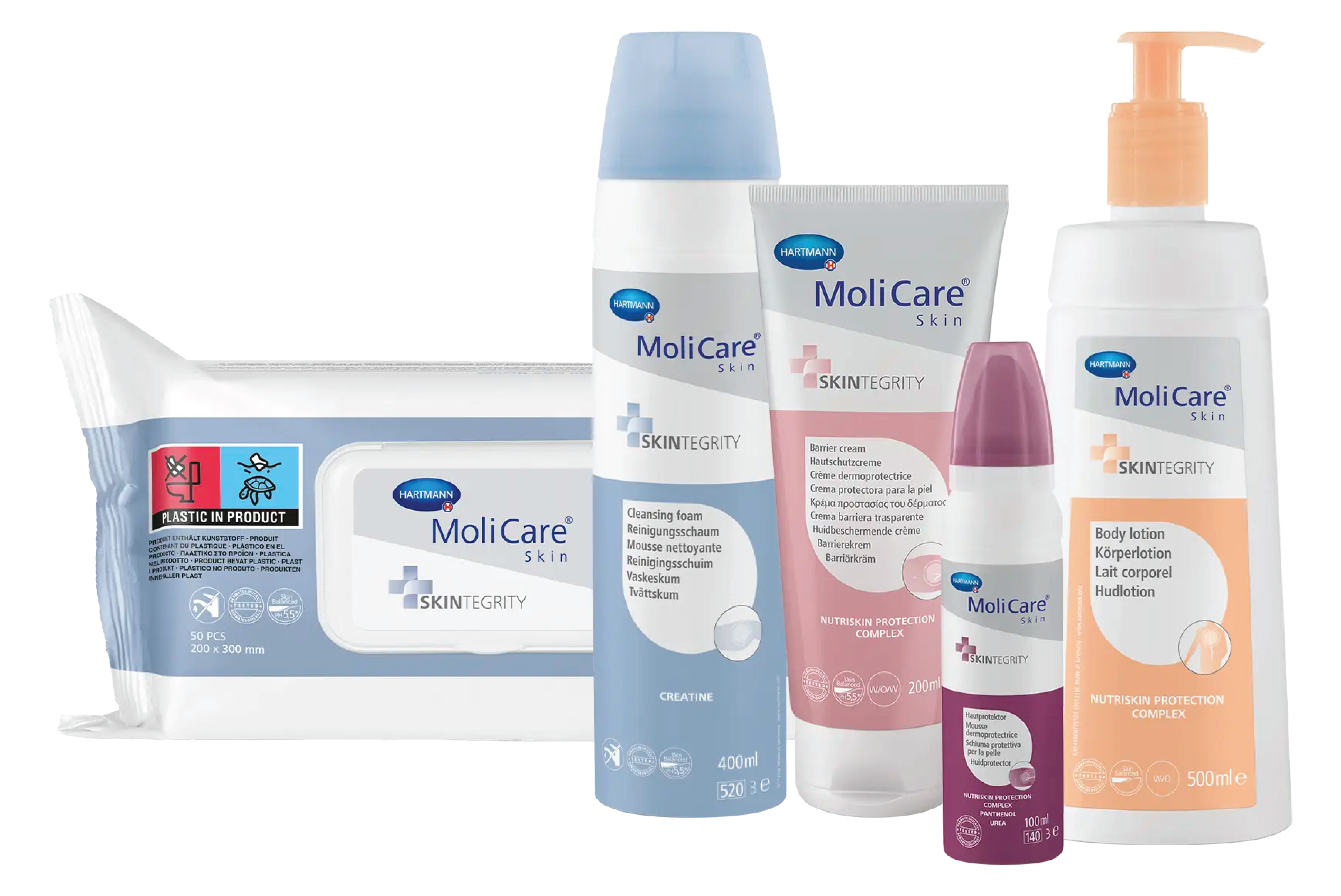 Skin health matters
Proper skin care is essential when managing incontinence. Exposure to moisture or bacteria from urinary or faecal incontinence can lead to skin irritation, redness, and more serious conditions.
The MoliCare Skin range offers products specifically designed to support and protect skin health. With a focus on maintaining a healthy pH balance of the skin and reducing the risk of irritation, MoliCare products provide essential protection.