Get your free sample
Why choose MoliCare?
At MoliCare, we're big believers in providing continence solutions to suit the needs of individuals as well as supporting skin health.
Incontinence is common but rarely discussed, meaning it can be a lonely experience with wide-ranging effects on relationships, social connections, mental health – and skin. Compromised skin needs the right conditions if it is to remain in, or return to, a state of 'integrity'. We call this state Skintegrity® and it lies at the heart of everything we do to help those living with incontinence.
Leveraging our medical expertise, we have developed skin-friendly products that maintain a healthy pH balance, reducing the risk of irritation. Our offerings go beyond that and include:
Discreet protection
Odour control
Anti-leak systems
The MoliCare Skintegrity System is an integrated system of absorbent and skin care products to help maintain healthy skin and keep it feeling its best. It's a win for skin.
Incontinence Product Finder
Selecting the right products is key in ensuring security and discretion. If you're not quite sure what you need, try our product finder. It'll ask you a few questions about your needs and then provide a list of recommended products that may help you.

Find Product Incontinence Product Finder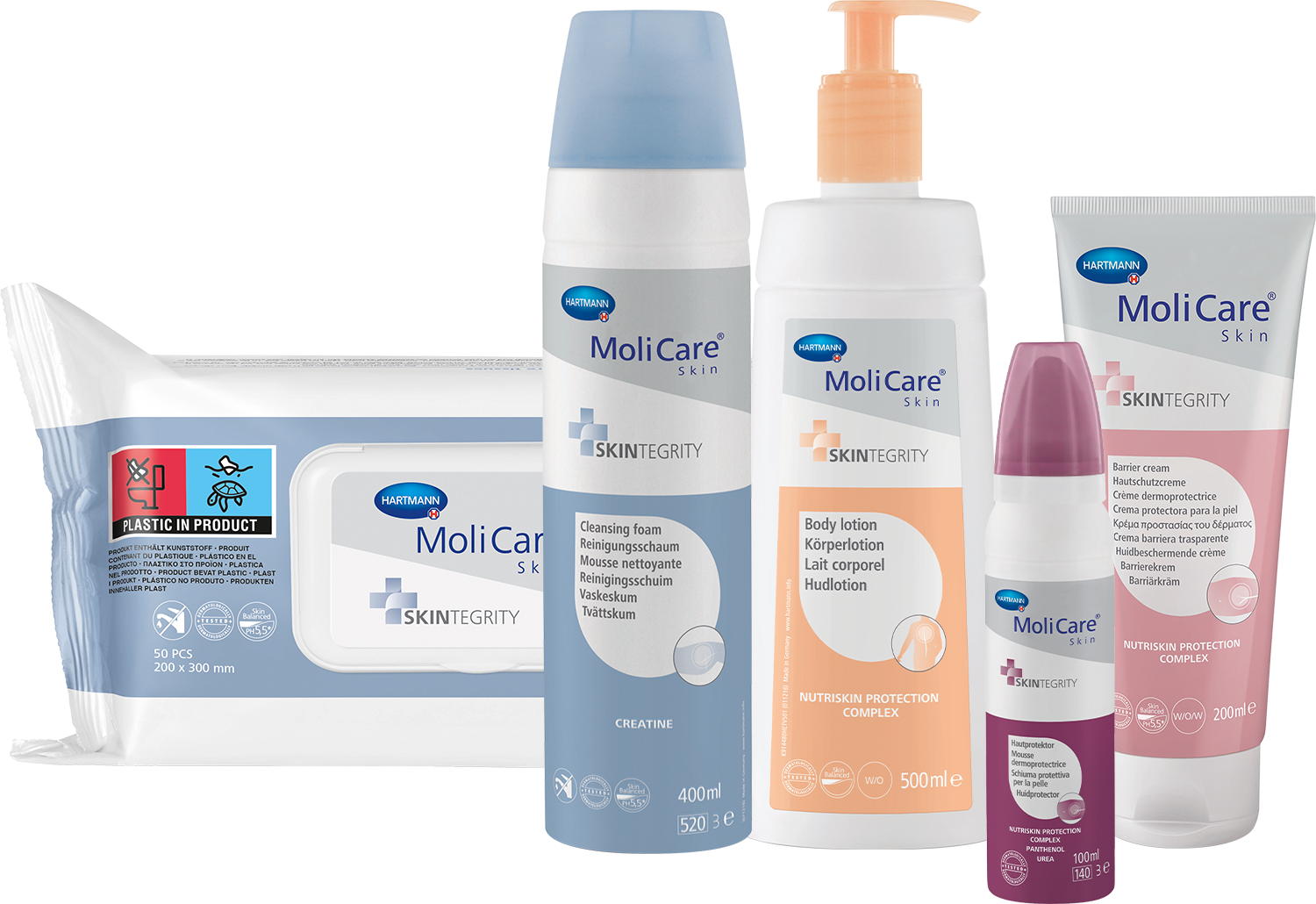 Skin health matters
Proper skin care is essential when managing incontinence. Exposure to moisture or bacteria from urinary or faecal incontinence can lead to skin irritation, redness, and more serious conditions.

MoliCare's skin care range offers products specifically designed to address these concerns. With a focus on maintaining a healthy pH balance of the skin and reducing the risk of irritation, MoliCare products provide essential protection.