Dealing with incontinence
Managing your incontinence
Dealing with incontinence
Don't let incontinence make you feel isolated. With more than 4.8 million Australians dealing with incontinence, there is plenty of help at hand. Here's how you can seek support.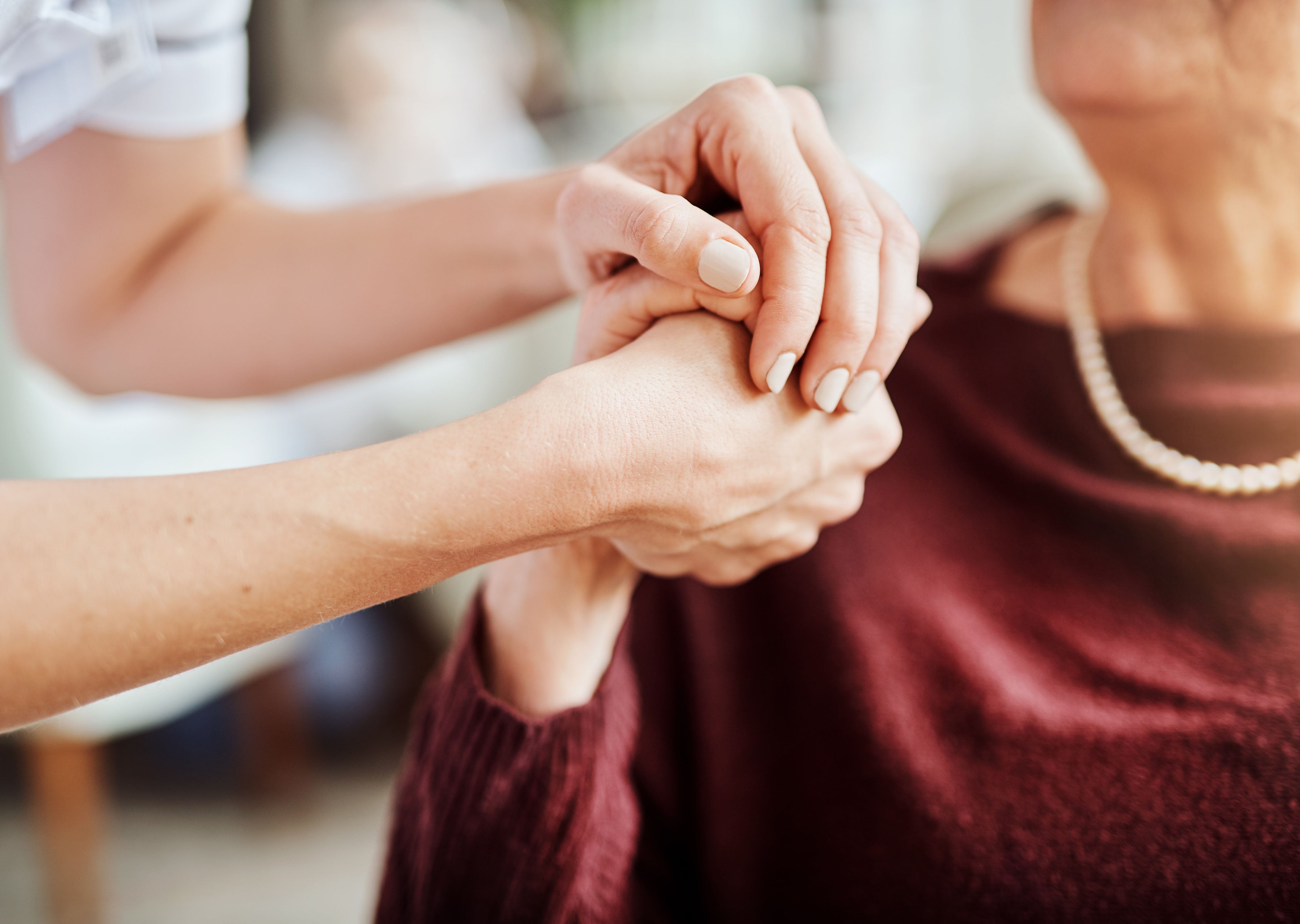 Those unwanted dribbles and unexpected damp moments might leave you feeling embarrassed, but there is absolutely no reason to feel alone. In fact, more people are affected by incontinence than you might think.
It doesn't matter what stage of life you are at, incontinence affects a range of people for many reasons. It still seems to be a taboo subject and it shouldn't be ignored. Instead, approach your incontinence like you would any other health condition – ask for medical advice and seek support from a wide community of people in a similar situation.
Address your concerns
Are you regularly having to rush to the toilet, and get up several times in the night to relieve yourself? Do you find yourself losing a few drops when you laugh, sneeze or move from lying down to sitting up? Are you often anxious about needing to go to the toilet? These are all signs that a person might be suffering from incontinence – something that can range in severity from minor leaks to complete loss of bladder or bowel control.
Your concerns might reach beyond the actual issue of incontinence to a variety of symptoms. For example, some sufferers report experiencing skin problems because they are failing to manage their condition, and many say they are worried about a lingering urine or faecal smell. They are often afraid their friends and family might be able to detect an odour that they can't. This is a perfectly understandable reaction, and it's important to remember that what you are experiencing is not abnormal and that the cause of these concerns should be properly addressed.
It's common and can be controlled
The next time you visit your doctor's surgery, take a look around you – 65% of women and 30% of men sitting in a GP waiting room report urinary incontinence of some form, and yet only 31% have actively sought help from a healthcare professional.
Sonya Meyer, National Clinical Specialist at HARTMANN, says it's essential that people experiencing incontinence seek support: "Incontinence is not unusual and it can be managed. In fact, there are several potential ways that we can help you fix this problem, but you've got to seek the help in the first place."
Talking to professionals and people in the same situation can help you identify ways to make your day-to-day routine easier, and ultimately more enjoyable. And you'll soon realise that while those occasional accidents might feel like an overwhelming problem, they can actually be easily handled and even prevented with the right plans in place.
Think about a range of different scenarios – visiting the supermarket, travelling into town, taking a stroll – and come up with a simple strategy. That might mean finding out where the nearest public toilets are on your route, thinking about whether your incontinence is triggered by certain food and drink and avoiding these, and packing continence products and a set of fresh clothes for extra peace of mind.
"We teach children continence, so we can do the same with some adults," Meyer says. "We look at ways that we can help you manage your incontinence – and are on hand to discuss how surgical intervention or physiotherapy might help."
Seek support
More than half of individuals living with incontinence are aged 50 years and above, and 80% of those living with urinary incontinence are women. But did you know that more than half of women living in the community with incontinence are actually aged under 50 years – some 1.7 million women. So while the prevalence of incontinence is known to increase with age, statistics show it's not just an elderly person's problem. You shouldn't feel awkward talking to younger members of your family or friends about your situation.
Incontinence is a rapidly increasing health issue, and the prevalence of urinary, faecal and mixed incontinence is estimated to increase to over 6.4 million Australians by 2030. Menopause, childbirth, stress, infection, an enlarged prostate and some neurological disorders can all trigger incontinence – so don't simply see it as a sign of old age or something that you don't want to recognise.
When it comes to seeking support, many people's first stop is their local GP. In addition, a variety of medical organisations can connect you with a community of people in a similar situation as well as sharing useful advice and resources. The Continence Foundation of Australia offers access to a range of health professionals and local continence resource centres, and also runs a telephone helpline (1800 33 00 66) and online continence support forum.
Meyer says trained pharmacists can also offer advice around the kinds of products that will meet your needs. "At a pharmacy you'll receive guidance and help when making a decision around what it is you need… there are also distributors out there who you can order samples from and try to experiment with their range of products."
Dealing with incontinence might make you feel a range of emotions, but isolation doesn't have to be one of them thanks to the understanding and guidance of healthcare professionals and support organisations, and the close friends and family you choose to talk to.