Managing Faecal Incontinence
Managing your incontinence
Managing Faecal Incontinence
Being unable to control bowel movements is known as faecal incontinence. And it's more common than you may think. Did you know that in Australia, faecal incontinence affects up to 10% of women and 6% of men?1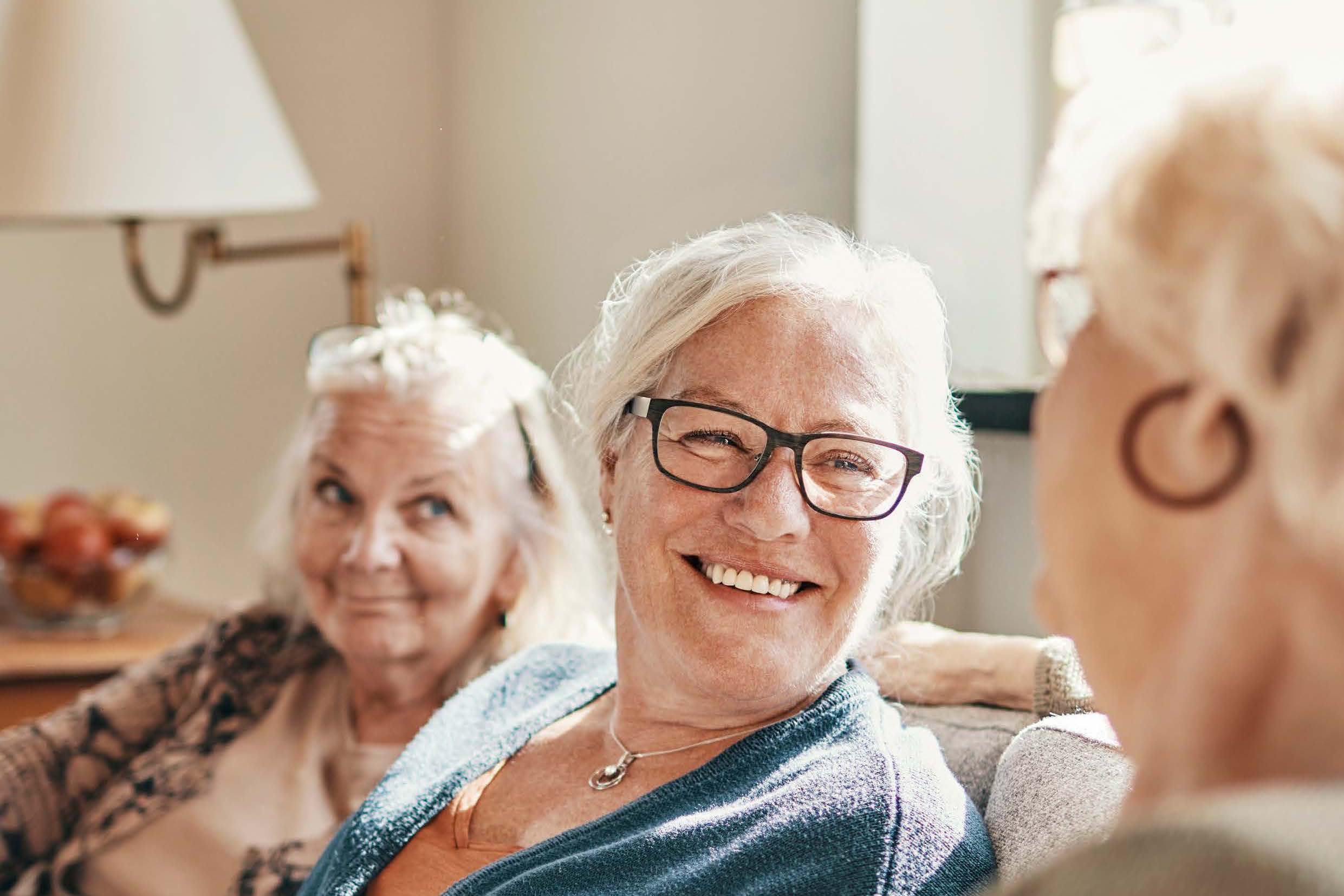 How to maintain healthy bowels
Everyone's bowel movements are different. Passing a stool anywhere from three times a day to three times a week is considered within the normal range.2
Good bowel function is when:
You can "hold on" after a first urge without fear of losing control of your bowels.
You can start a bowel action immediately when sitting on the toilet without waiting or straining.
You can completely empty the rectum after a bowel movement.
What is faecal incontinence?
When someone is unable to control bowel movements, they are experiencing what is known as faecal incontinence. The Continence Foundation of Australia describes faecal incontinence as: "A term used to describe leakage from the bowel due to involuntary bowel movements. You may also find you have excessive wind or experience staining in your underwear."3
Types and causes of faecal incontinence
There are many types and causes of faecal incontinence, including:
Muscular incontinence - caused by an injury to the sphincter muscle or the anal skin. This type of injury can happen during surgery or giving birth.4
Pelvic floor dysfunction - weakened bladder and intestine sphincter muscles.4
Consistency-related incontinence - frequently caused by diarrhoeal diseases such as Crohn's disease or ulcerative colitis.5
Neurogenic incontinence - caused by nerve damage to the control system for faecal continence.4
Overflow incontinence - commonly triggered by not drinking enough fluids which causes stool to increase thickness in the intestine. Other potential causes include congenital constipation.4
Unhealthy habits for faecal incontinence
There are some habits that can make things worse, including:
Straining. This weakens the pelvic floor muscles.
Going to the toilet "just in case". This can also cause straining and create a feeling that you're not quite empty.
Fasting before social activities. This can upset general bowel function.
How to avoid bowel problems
While there are many types of faecal incontinence with varying levels of severity, prevEach type may have different symptoms and levels of severity but these are preventable. There are simple activities you can practise daily to maintain healthy bowels:
Strengthen the pelvic floor - we all have pelvic floor muscles. Pelvic floor muscles are shaped like a shallow bowl attached to the pelvis between the bone of the lower part of the tummy (pubic bone) to the base of the spine (coccyx). Strengthening them will help you improve your bladder control and there are specific exercises you can research on the Internet and perform to strengthen these muscles.
Good toileting habits - if you find that you go to the toilet and are waiting for a bowel motion, this could mean you may have sat on the toilet before the urge was strong enough. If this happens, it's best to get up and leave. Come back when you have the strong urge to make a bowel movement. Good posture when sitting on the toilet is also important as it helps fully empty the bowel and reduce straining. Remember to put your knees higher than your hips, lean forward a little, and push your belly!1
Diet changes - our diet plays a major role in good bowel function and changing what you eat can help prevent or alleviate faecal incontinence. A diet with rich sources of fibre and plenty of water may help faecal incontinence caused by constipation or haemorrhoids. Fibre helps improve bowel function by making stools bulkier and making the bowel more active.1
How to manage faecal incontinence
If you are already experiencing faecal incontinence, don't worry because there are things you can do yourself to help manage the condition.
Use the right products
With the right combination of absorbent products and good skin care, you can still enjoy an active life. Specifically developed for this condition, the MoliCare® Premium Form STOOL offers the best possible protection. The special large overflow protection pockets securely enclose any stool that is inadvertently released and prevent leakage. For a secure, comfortable fit, combine MoliCare® Premium Form STOOL with MoliCare® Premium Fixpants.
MoliCare Skin
As faecal incontinence can stress the sensitive skin in the genital area, good skin care is critical. The MoliCare Skin range provides a holistic approach to skin cleansing, protection and care; with pH-balanced, No-rinse products for gentle, effective cleansing, and barrier creams and foams that stimulate the skin's natural defence system while also helping maintain healthy skin.
Why is skin protection so important when incontinent?
One of the skin's natural defences is the acid mantle. While mature skin may already be weakened, alkaline factors such as urine, faeces and cleaning products further erode the acid mantle , which allows pathogens (bacteria) to penetrate the skin and cause redness and pain (dermatitis). This is called Incontinence Associated Dermatitis, or IAD, one of the most frequent complications of incontinence. Special attention should be paid to skin protection for people affected by incontinence as IAD brings discomfort, pain and potentially infection.6
Professional support for faecal incontinence
It's always important to talk to a healthcare professional to help you find the right management strategies. These could include rectal colonic irrigation, regulation of bowel movements, and pelvic floor training.7 These methods can range from a simple medication to a more complex surgery.
---
For information on the MoliCare® range click here.
---
Medical Advice Disclaimer / DISCLAIMER: This website does not provide medical advice.
The information, including but not limited to, text, graphics, images, and other material contained on this website are for informational purposes only. No material on this site is intended to be a substitute for professional medical advice, diagnosis, or treatment. Always seek the advice of your physician or other qualified health care provider with any questions you may have regarding a medical condition or treatment and before undertaking a new health care regimen, and never disregard professional medical advice or delay in seeking it because of something you have read on this website.
---
References:
1. Hawthorne G. Measuring Incontinence in Australia. Commonwealth of Australia; 2006.
2. https://www.continence.org.au/resource/looking-after-your-bowel-guide-improving-bowel-function-0 Accessed February 2022
3. https://www.continence.org.au/types-incontinence/faecal-incontinence Accessed February 2022
4. https://www.kontinenz-gesellschaft.de/fileadmin/user_content/startseite/patienten/krankheiten_therapien/stuhlinkontinenz/DKG_Stuhlink_05-14.pdf Accessed February 2022.
5. https://www.onmeda.de/symptome/stuhlinkontinenz-id201582/ Accessed February 2022.
6. Prof Dr Hans Smola, dermatologist, University of Cologne/Germany and head of Med Science, PAUL HARTMANN AG
7. https://www.niddk.nih.gov/health-information/digestive-diseases/bowel-control-problems-fecal-incontinence/treatment Accessed February 2022.