Experience a win for skin with HARTMANN's MoliCare® range
Skin Care
Experience a win for skin with HARTMANN's MoliCare® range
Where you've come from, how you got here and where you want to go next – those are vital parts of your story. They're vital parts of our story too. So, we thought we'd tell you a little about MoliCare's history, commitment to quality and our product range.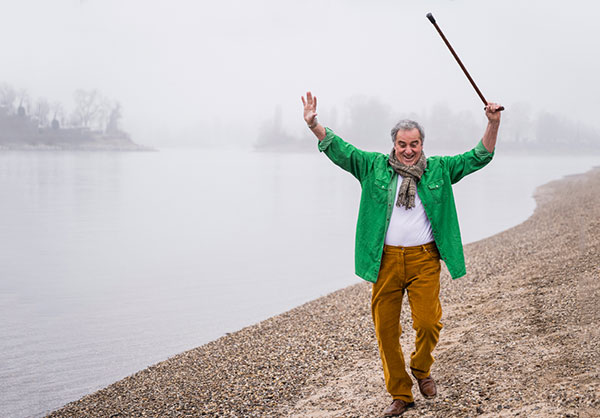 History
Our parent company, HARTMANN GROUP began when industrial pioneer Ludwig von Hartmann acquired a textile mill in 1812. He quickly turned it into one of Germany's largest cotton mills, producing caps, stockings and handkerchiefs.
Fast-forward two hundred years and HARTMANN is now one of the world's leading providers of wound care and continence products. That part of the story began when Ludwig's son, Paul Hartmann, expanded into wound care and dressings, working with great minds like Sir Joseph Lister and Professor Victor von Bruns to develop and produce antiseptic wound dressings and absorbent cotton. 1
From this rich legacy came MoliCare – our much-loved continence care portfolio.
Quality
Our work drives us to help, care and protect and our core values: a passionate team and high performance enable to go further for health.
Incontinence can have a far-reaching effect on your quality of life, affecting mental and physical health, relationships and social connections.
To manage it well, you need high-quality products. In fact, we'd argue you deserve nothing less.
That's why MoliCare offers a comprehensive approach to incontinence management by combining MoliCare absorbent products with MoliCare Skin care products.
This combination, known as the MoliCare Skintegrity System, helps to maintain a healthy skin pH balance and help prevent the occurrence of Incontinence Associated Dermatitis (IAD).
MoliCare absorbent products work in conjunction with MoliCare Skin care products to maintain the acid protection mantle and provide a skin-neutral pH balance.
Our goal is to provide innovative solutions that improve the management of incontinence, allowing individuals to live with greater comfort and dignity.
How have we made them so good? Through extensive research, working alongside individuals, families and healthcare professionals.
Product range
At MoliCare, we offer a wide range of products that provide you with comfort, discretion and security. Our innovative solutions help restore confidence, dignity, and freedom of movement.
Our incontinence products are:
Available in a range of styles, absorbencies and sizes to ensure you can find a comfortable, secure fit

pH-balanced to reduce the risk of incontinence-related dermatitis (skin irritation)

Designed to pull fluid away from the surface, so the skin stays dry and free from odours

Complemented by our pH-balanced skin care range, which provides a gentle barrier against moisture and irritants, helping to protect your skin from potential damage and promoting overall skin health.
Our pH-balanced product range includes:
That's what we call a win for skin.
Disclaimer
This website does not provide medical advice. The information, including but not limited to, text, graphics, images, and other material contained on this website, is for informational purposes only. No material on this site is intended to be a substitute for professional medical advice, diagnosis, or treatment. Always seek the advice of your physician or other qualified health care provider with any questions you may have regarding a medical condition or treatment and before undertaking a new health care regimen. Never disregard professional medical advice or delay in seeking it because of something you have read on this website.
Further reading:
1. HARTMANN, History, available at https://www.hartmann.info/en-au/whoweare/history, [Accessed 27 June 2023]