pH and incontinence What you need to know
Skin Care
pH and incontinence. What you need to know.
pH is a measure of how acidic or alkaline a substance is. But why does that matter when it comes to incontinence or skin health? What happens when your skin is regularly in contact with substances that have a higher or lower pH? And what can you do about it?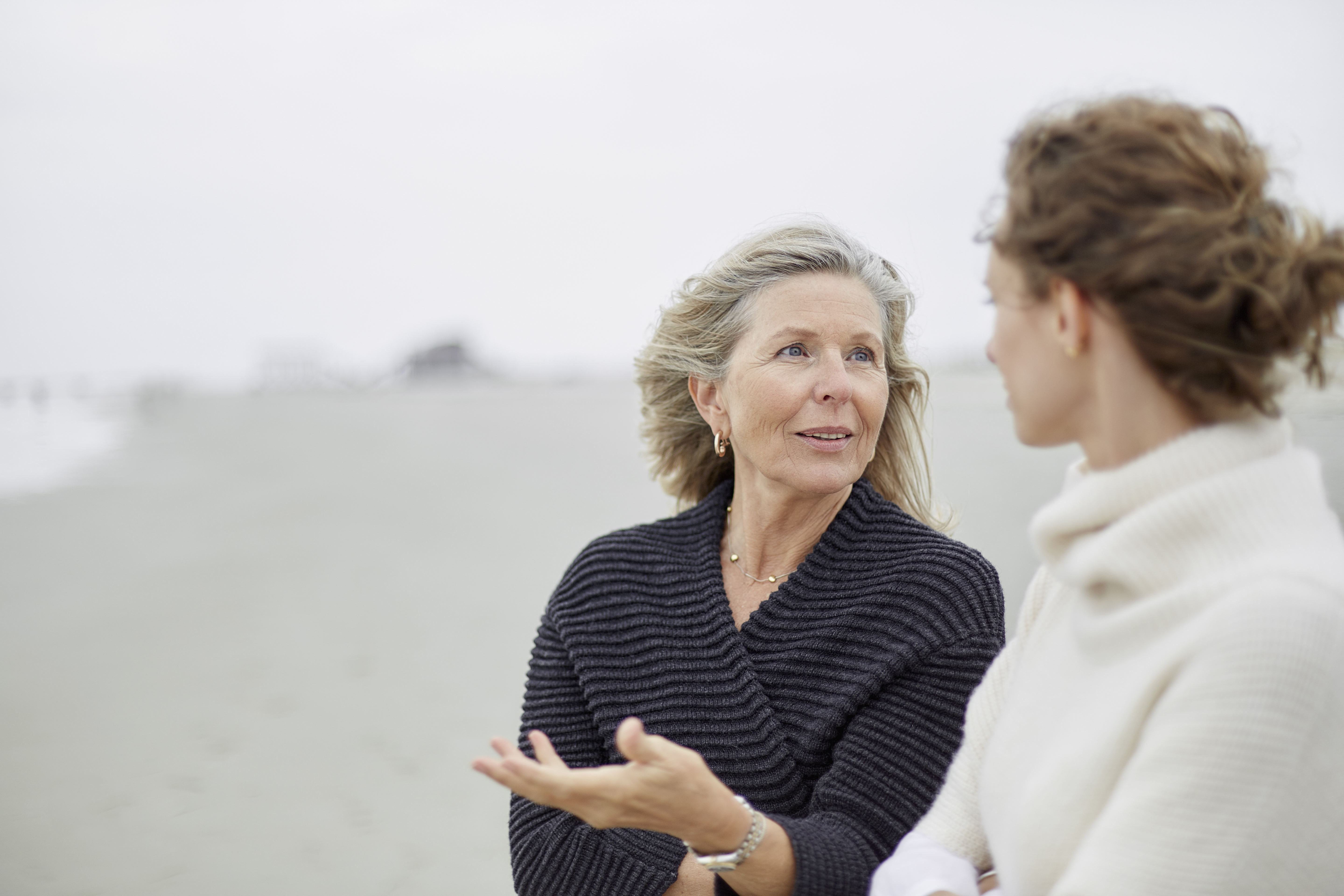 Cast your mind back to high school science lessons and you may remember dipping a testing strip into various liquids to test their pH value.
You may have tested things like water, lemon juice, soapy water or coffee. Unless you went to a very unusual school, it's highly unlikely that you tested the pH value of urine, faeces or human skin. Yet their pH becomes very important for your skin health when you're living with incontinence.
We'll explore why. But first, here's a refresher course on pH.
What is pH?
pH measures how acidic or basic (alkaline) a substance is and rates it on a scale of 0-14.1
Water sits in the middle with a neutral pH of 7. Lower down the scale are acidic substances – lemon juice, for example, has a pH of 2.2. Basic or alkaline substances have a pH of 7.1-14 – like baking soda with a pH of 8.3.2
pH and your body
Overall, your body is happiest at a slightly alkaline pH of around 7.4, which proves ideal for many physiological processes including oxygenating blood.3
But your body is a complex system with many specialised functions and some parts need to be more acidic. Your gastric juices are intensely acidic because they need to break down the food you've eaten. And your skin is on the acidic side too.
A layer of oils and amino acids known as the acid mantle protects your skin against infection and maintains a pH of 4.5-5.5.4Many different factors can influence your skin's pH, including sweat, excess oils, genetic predisposition, age, cosmetic products, medical creams or irritants.
That brings us to incontinence.
Skin pH level and incontinence
Exposure to urine and faeces raises your skin's pH level5 and contributes to its breakdown. Contact with the bacteria on your skin converts urine to ammonia, which can be very harsh on skin.6
When you live with incontinence, you may also need to clean the skin around your nether regions more frequently – and anywhere urine or faeces may have come in contact with your skin, like your thighs or tummy. That means your skin is exposed to more water (pH 7) and potentially more soap. Most soaps are alkaline with a pH of 9-10, far higher than your skin's natural acidic pH.7
Regular exposure to irritants like urine, faeces and soap can destroy the acid protection mantle, your skin's protective layer. That can make you more vulnerable to incontinence-associated dermatitis (IAD), a condition that makes skin irritated, itchy or inflamed.8Left untreated, IAD can weaken skin and make you more vulnerable to fungal or bacterial infections.
So, what do you do? If incontinence is an unwelcome fact of life for you, how do you protect your skin?
By ensuring you're using high-quality absorbent products to draw the irritating substances away from your skin and support your skin health. And by using pH-balanced skin care products to clean and protect your skin (clinical evidence have shown the benefits of using creams with reduced pH).9
Support your skin health with MoliCare®
Skin is your largest organ. That makes skin health – officially termed 'skin integrity 1' – vitally important.
For over 50 years now, MoliCare® has produced highly regarded continence products that have made living with incontinence a little easier for countless people around the world.
Skintegrity by MoliCare® is both a mission and an integrated system of absorbent and skin care products to help maintain healthy skin and keep it feeling its best. Our product range includes:
Pads

– these fit inside your underwear

Pull-ups

– worn instead of normal underwear and easily removed by ripping open at the side

All-in-ones

– wrap-style pads with re-closable tabs for easy adjustment and best fit.

Fixation pants

– comfortable, washable, reusable pants to be used with large incontinence pads

Men's products

- designed for the male anatomy, for a secure fit and protection

Women's products

- for the female anatomy, to provide a secure fit and protection

Bed mats and rectangular pads

- for the protection of bedding and furniture & rectangular pad, suitable for faecal smearing

A skin care range

that cleans, protects and cares for your skin.
Our range of absorbent products and skin care help maintain a healthy skin pH balance, which in turn helps to prevent skin irritation such as incontinence associated dermatitis. With heathy skin, you feel more comfortable and confident.
That's what we call a win for skin.
References
1. Britannica, pH, https://www.britannica.com/science/pH, [Accessed 18 April 2023]
2. Cool Periodic Table, pH values of some common substances, http://coolperiodictable.com/resources/acids-and-bases/pH-of-some-common-substances.php, [Accessed 18 April 2023]
3. Hopkins, E, Sanvictores, T, Sharma, S, "="">Physiology, Acid Base Balance,[Updated 2022 Sep 12]. In: StatPearls [Internet]. Treasure Island (FL): StatPearls Publishing; 2023 Jan-. Available from: https://www.ncbi.nlm.nih.gov/books/NBK507807/, [Accessed 18 April 2023]
4. Schmid-Wendtner MH, Korting HC. The pH of the skin surface and its impact on the barrier function. Skin Pharmacol Physiol. 2006;19(6):296-302. doi: 10.1159/000094670. Epub 2006 Jul 19. PMID: 16864974, [Accessed 18 April 2023]
5. Wounds International, IAD Made Easy, [Accessed 23 May 2023]
6. NSW Government Clinical Excellence Commission, Incontinence Associated Dermatitis (IAD) Best Practice Principles, [Accessed 18 April 2023]
7. Tarun J, Susan J, Suria J, Susan VJ, Criton S. "="">Evaluation of pH of Bathing Soaps and Shampoos for Skin and Hair Care. Indian J Dermatol. 2014 Sep;59(5):442-4. doi: 10.4103/0019-5154.139861. PMID: 25284846; PMCID: PMC4171909, [Accessed 18 April 2023]
8. Healthline, What is Incontinence-Associated Dermatitis and How Is It Treated?, [Accessed 18 April 2023]
9. Surber C, Humbert P, Abels C, Maibach H. The Acid Mantle: A Myth or an Essential Part of Skin Health? Curr Probl Dermatol. 2018;54:1-10. doi: 10.1159/000489512. Epub 2018 Aug 20. PMID: 30125885, [Accessed 18 April 2023]
Disclaimer
This website does not provide medical advice. The information, including but not limited to, text, graphics, images, and other material contained on this website, is for informational purposes only. No material on this site is intended to be a substitute for professional medical advice, diagnosis, or treatment. Always seek the advice of your physician or other qualified healthcare provider with any questions you may have regarding a medical condition or treatment and before undertaking a new health care regimen. Never disregard professional medical advice or delay in seeking it because of something you have read on this website.
---
Link to new Integrity is Everything blog.